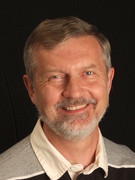 Resume for Terry Gliedt
A seasoned programmer with over twenty years experience in Unix , NT and large mainframe systems. Major strengths are in problem-solving, communications, networking, integration, and software tool development.
Much of my career has been with IBM where I worked in various laboratories: Boulder (CO), Rochester (MN), Boeblingen (Germany) and Hursley (England). In 1993 I left IBM to strike out on my own. Since then I've done contract programming, taught classes on Unix and C++, written technical documents, served as Webmaster for 20+ machines, helped to develop a large complex system for Internet commerce, managed a group in a Java project, and been involved in organizing massively large amounts of genetic data.
Technical Skill Summary
Languages: HTML, JavaScript, SQL, C, C++ and others
Shell Languages: Perl, PHP, *sh
Operating Systems: Unix (Linux, Solaris, MacOS, AIX, BSD)
File Systems: NFS, OpenAFS
Database Experience: MySQL and others
Clusters: SLURM, Mosix, SGE, Amazon EC2 etc.
Resumes
Formal resume suitable for paper

Informal resume (1993 to present)

Informal resume with IBM (1970-93)